Empower-Sport Ltd. is a charity for tax purposes and company limited by guarantee. Its purpose is to combat discrimination through sport. It achieves this by conducting projects such as The Academies Project, Empowering African Coaching and A Sporting Chance of After-care.
The latter has been taken to Zambia and to Ghana. It engages neglected sporting legends and shows them that they are still appreciated before it attempts to cater for financial hardship and medical issues. We work with local Sporting Legend organisations (consisting of sporting legends) to deliver this project in those countries. There is interest in a few African countries, and we have collated and still collecting several videos expressing support to those in need of help and encouragement.  You can watch them on our YouTube Channel. We are sure you will like the videos, so please subscribe to our channel.
We want to make the world a better place.
Sport can do that.

Satish is a determined and meticulous researcher. His work is always reliable.
– Tim Gobsil (Former Editor – The Journalist)

Satish Sekar's meticulous attention to detail and dogged determination to pursue an objective was key to unraveling a complex murder case that had resulted in an appalling miscarriage of justice. His commitment to establishing the truth cannot be questioned.
– Martin Shipton (Chief Reporter – The Western Mail)

Satish is reliable, informed, thorough, and dependable. And has proved to be a veritable one-man army in the pursuit of justice on countless occasions.
– Derek Miller (Journalist and Editor)

Satish is an exceptional and able author and investigative journalist with a long track record in campaigning against miscarriages of justice. He continues working as a pressure group to alleviate the problems which those wrongfully convicted in the long term, even after they have been vindicated. He is also actively involved in anti-racism activities, particularly in football, and seeks to improve racial equality by increasing the sporting opportunities available for disadvantaged group.
– Dave Barclay (Retired forensic scientist, lecturer and author)

Satish is an experienced human rights and civil liberties advocate and writer whose work has benefited many people. He works hard, is afraid of no-one and puts his heart and soul into fighting cases of injustice.
– Mark Metcalf (Freelance journalist, authour and Trustee of FIP)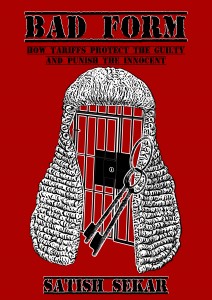 Bad Form - How tariffs protect the guilty and punish the innocent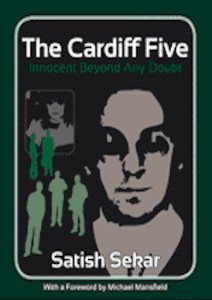 The Cardiff Five - Innocent beyond any doubt (1st Ed.)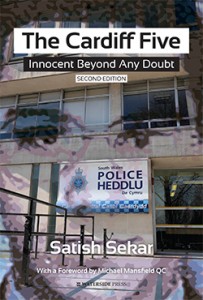 The Cardiff Five - Innocent beyond any doubt (2nd Ed.)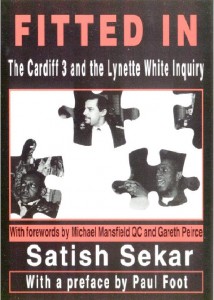 Fitted In - The Cardiff 3 and the Lynette White enquiry